© 2000, 2001, 2002, 2003, 2004, 2005, 2006, 2007, 2008, 2009, 2010, 2011 Herbal Extract Company of North America. All rights reserved.
Use of the Herbal Extracts service and the herbal extract company's web site constitutes acceptance of our terms of use and privacy policy.
---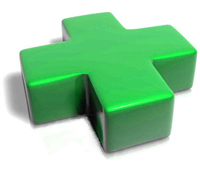 Is green tea leaf safe?
In high doses, caffeine can cause insomnia, restlessness, and tachycardia.
Green tea may contain less caffeine than coffee, depending on the type of tea and how it is prepared (about 50mg. vs 85mg. per cup of coffee).
Is there any time when I shouldn't take green tea leaf?
Pregnant of breastfeeding patients should not take this herb without first checking with their docots.