Herbal Supplements by Herbal Extract Co
---

Print
---
The Herbal Extract Company of North America was established in 1987 as a sister company to the Saw Palmetto Harvesting Company. Originally the company's main product was Saw Palmetto Extract. As the Company grew, it diversified into many different plant extracts. Besides herbal supplements the Herbal Extract Company has expanded its products by providing herbal blends for specialized needs. Also Herbal Extract Company will be providing supplements of all kinds in the near future and has already started with the popular CoQ-10 enzyme. Along with enzymes you can look forward to vitamin supplements and amino acid supplements. An extensive list of all supplements can be found on our herbal supplements page on the left navigation.
Today, most countries Herbal Extract Company exports supplements to require a minimum of at least an export certificate and a free sale certificate of the supplements being shipped issued on the U.S. Food and Drug Administration letter head. The staff at the Herbal Extract Company of North America works closely with the FDA. The Herbal Extract Company can provide the necessary documents for importation and customs clearance in most countries. If you would like to know more about importing herbal supplements into your country please don't hesitate to contact us.
Dietary Herbal Supplements
The Herbal Extract Company realizes in today's economy that there is no room for middle men. That's why the Herbal Extract Company of North America specializes in every step of herbal supplement manufacture to bring you the best supplements at the lowest prices. From the leafy green plants to your local super market, we do it all. All herbal supplements start out as plants somewhere in the world, most are indigenous to very remote places and are found nowhere else in the world. After these plant parts are harvested, whether it's the leaves, bark, roots, flowers, seeds, or fruit the plant must be dried in specialized industrial driers. Once most of the moisture is removed, the plant can then be ground into finer and finer powders by industrial grinders. Once the plant has reached the capsule grade powder it is then sterilized and either capsuled or brought to an extract plant. That's where the oil is extracted from the plant. The extract is much more potent than the powder by volume because most of the plants active ingredients used in supplements are found there. The extract is then put into softgels and reaches the same stage as the capsules mentioned earlier. Capsules or softgels are then bottled and labeled. Our products are shipped worldwide to stores and homes alike. Reducing side contracts for many of these operations has enabled the Herbal Extract Company to offer supplements at a much reduced price without reducing quality.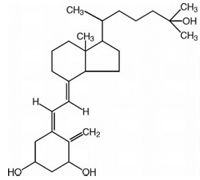 Organic Herbal Supplements
The Herbal Extract Company is also offering specialized customizations in bulk. Unique herbal blends can be created as well as pharmaceutical formulations. Custom labeling is also available with the leading industry programs like Adobe Illustrator and Photoshop CS4. Along with formulations and labeling, custom web design and pages are available for your herbal supplements to market for the world. And to complete it custom packaging can be altered to your will. With these tools you can be on your way to CEO of your very own supplement company.
Discount Herbal Supplements
If you are interested in wholesale it is recommended that you call our toll free number at 1(800) 986-6006 or 1(218) 935-2219 if you are outside the United States. Wholesale pricing is available but is not necessarily today's current pricing as prices change from day to day. This is why contact is recommended. If email is more convenient you can find all our contact information on our information page of this site.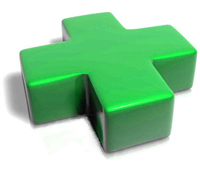 Best Herbal Supplements
Besides business this site is also dedicated to the wealth of information about supplements of all kinds. Health related issues with supplements can be found but you should always talk to your doctor or physician before taking any herbal supplements. Supplement pictures along with Herbal Extract Company related pictures are available also. If you would like to read and see more about a supplement not mentioned on this site please contact the web master on the contact page. And if you would like to link to any of our pictures or pages that is perfectly acceptable.
If business is more your liking than our products page may be where you want to start. It includes a full list of all our products and examples of some custom supplements made for Turkey where laws prohibit certain pictures and phrases. Our facility page explains about our two facilities that correspond to our two companies. A list of our supplement products web pages has also been provided. Links to our secure online store can be found on the left navigation or on our products page.